No, you can only access the files and videos for the months you've paid for. If you want a previous month's material, you can purchase each one separately. Think about it like a magazine subscription. You only get the issues you subscribe for. 
1 - To purchase any of our previous months just click "Previous Stems" in your main menu: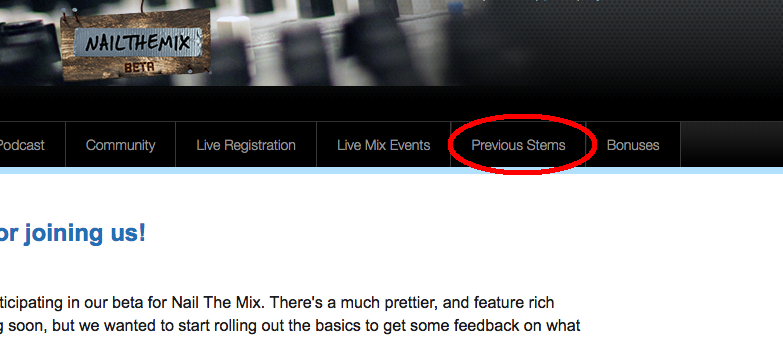 2 - Pick which month you want!